Posted on June 8, 2011
-
Add Comment
Hotel Dash 2: Lost Luxuries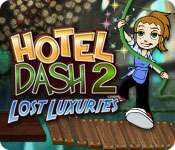 Hotel Dash Suite Success must have been a big enough success to warrant Hotel Dash 2: Lost Luxuries. I've lost count how many games Flo appears in, but PlayFirst has a winning character in its hands and it's smart to take advantage. Even after playing many games starring Flo, I never tire of her. She's just one of those likable people. I'm talking about her like she's real, aren't I?
Restore five nature-themed hotels in Hotel Dash 2: Lost Luxuries, a fun and exciting Time Management game! Help Flo excavate themed hotels and turn them into exotic resorts in hopes of hosting the International French Fry Festival! Glide down zip lines to prep rooms, cater to guests' requests, and renovate hotels with unique accents. Will DinerTown finally win the honors of hosting the festival? Find out in Hotel Dash 2: Lost Luxuries!
Alien Hallway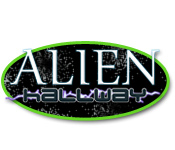 Talk about a strange name. "Hallway" evokes images of walking down many a bland hallway. Some felt sterile with all white walls, lighting and floors. Some felt heartwarming with family photos and color on the walls. So I'm seeing aliens fighting in a white hallway. The reality is you defend the planet from alien invaders. Wait. Men in Black? Independence Day? Scores of other alien invading movies?
Control the entirety of Earth's army and defend the planet from the green invaders in Alien Hallway, a fun Action and Strategy game! The fate of all mankind is in your hands as you try to destroy the evil aliens before they demolish Earth! Upgrade your base and units to improve your troops and give humanity a fighting chance! Blast your way through countless enemies and save the day in Alien Hallway!
World's Greatest Places Mahjong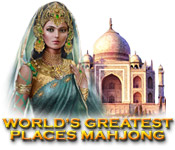 How I miss playing mah jongg every Wednesday morning with a rocking group of gals. Occasionally, I'll see announcements for mah jongg games or tournaments (that don't occur on a weekly basis), but I never join them because I'm not fast. My Wednesday group has taught me a lot about the game, but I have a lot more playing to do before I can play in tourneys.
These games are nothing like solitaire mah jongg, which I played many times before the kids came along. I had one edition that came with a zillion tile themes ranging from sports and flags to cartoon characters and cars. World's Greatest Places Mahjong (yes, different spellings) combines the Seven Wonders with the tiles. Not original, but still enjoyable when you add power ups.
Dive into a world of Mahjong and learn about the new Seven Wonders of the World in World's Greatest Places Mahjong! 100 million people have voted, and seven new locations have been chosen. Use your Mahjong talents to clear the boards and discover which locations were picked by people all over the world!